Pam Beidle grew up in Glen Burnie and has been living in Linthicum for the past 44 years, where she raised her three children and owned her own business.
In 2019 Pam began her service as the Senator representing District 32. She serves on the Finance Committee and is the Chair of the Executive Nominations Committee. Pam began her service on the County Council from 1998 to 2006, and in the House of Delegates from 2006 to the present. She was a member of the Environment and Transportation Committee where she chaired the Motor Vehicle and Transportation Policy sub-committee. She also served on the Joint Audit Committee and the Maryland Tourism Development Council.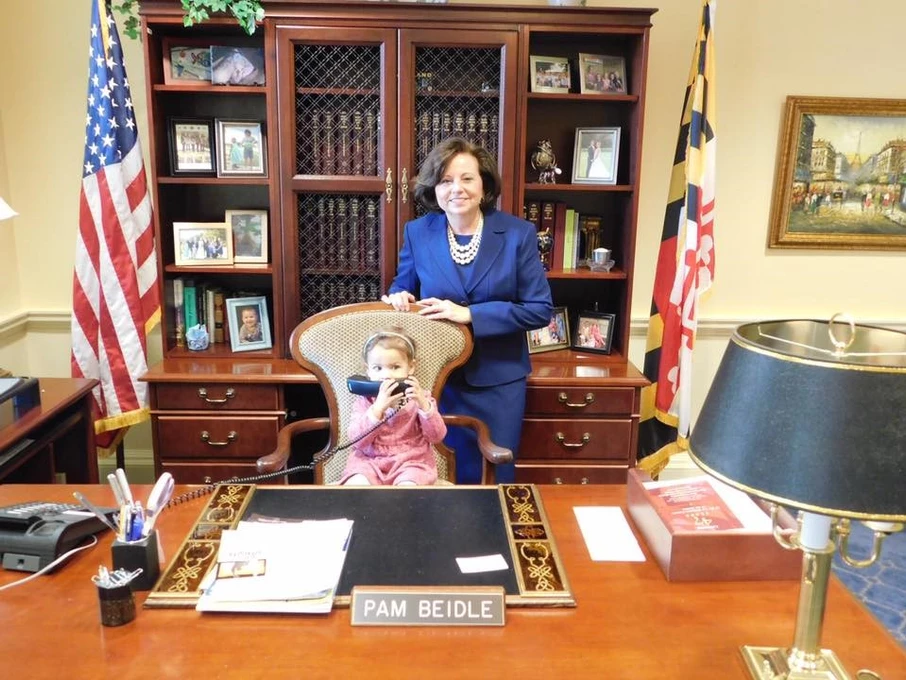 Pam's professional career began in 1974 in the insurance industry, opening her own agency in 1979. She recently sold the business. Since 2004, she has served as a Director with Arundel Federal Savings Bank and currently serves as a board member on the University of Maryland Baltimore Washington Medical Center Board. She is the managing member of Glen OakProfessional Center LLC. Pam is the Senate appointment on the Local Development Council.
Pam has been an active member of the community her entire adult career. Her memberships include the North County Chamber (NAACCC) for over 40 years, the BWI Business Partnership, the Central Maryland Chamber and the Fort Meade Alliance. She has earned numerous awards for her work in the North County Community: The Anne Arundel Chamber Hall of Fame award, NAACCC President's Award 2003 and 2013, Leadership Anne Arundel Volunteer Award 2012, Athena Award 2008, Nationwide Insurance Corporate Service Award 1997, Leadership Anne Arundel Distinguished Alumni Award 1998 and the Fannie Lou Hamer Award 2002. Beidle has been honored by the YWCA with the Twin Award in 1996 and the prestigious Maggie Boone Moss Award in 2014 for Service to the YWCA of Annapolis and Anne Arundel County.
She graduated from Anne Arundel Community College with an Associate Degree and has a Bachelor of Science Degree from Towson University.
For the past 44 years, Pam has lived with her husband, Len, in District 32. They have three grown children, Nick, Nate and Lyndsey and seven grandchildren.